Happy New Year, my lovelies!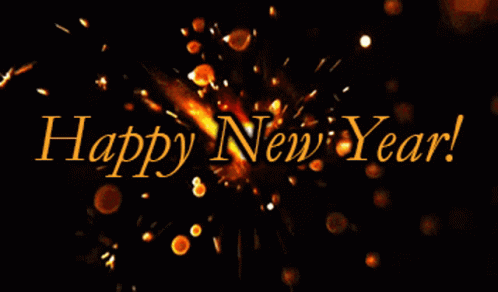 Who's ready for 2022? I think after everything we've all been through lately we deserve an amazing year, and I'm feeling good about this one.
As always I'm probably setting way too big of goals for myself and by about March I'll be deleting all those pretty color-coordinated squares off my calendar that I just set up. But for now I'm going for it. I have a few things I'm hoping to accomplish in 2022, and I'm hoping you guys will enjoy keeping up with my (probably chaotic and inconsistent) progress.
Due to a lot going on lately I have several books in every stage but ready to release, so I'm taking 2022 off from publishing so I can get things together. A lot of writing coming up. I have 3 projects I'd like to spend this year focusing on:
1. One of them is, of course, the sequel to Tide. The one that hates me and doesn't want to be written. I will force Hania and her friends into submission this year. Because I know this story is awesome and it deserves to reach the ending I've been looking forward to for four years now.
2. Second, there's a project very close to my heart that I'll share more details about as I get farther into it. I'm sitting at just over 30,000 words at the moment, which is a decent start but a long way from the end. It's an emotional thing for me to work on, for reasons I'll get into another time, but a story that I feel needs to be told.
3. The last is something I've been wanting to get out for a long time but have never felt the timing was right. I think it finally is. In contrast to project #2 it's fun, just chock-full of sass, action, and a romance I've been dying to share with the world for years. Keep an eye out for more on that once I start really digging into editing next month, including some excerpts and whatnot. And send me caffeine, because I haven't touched this draft since 2017. It's a hot mess.
And if that isn't enough, I have a whole list of side projects you guys might see popping up, too. Because I'm insane and can't work on a reasonable number of books.
So much writing to get done.
To keep myself on track I'm going to be posting my monthly goals on this blog, as well as a monthly update on where I'm at. To start off, my focus in January is going to be easing into the workload. I'm shooting for 20,000 words written. Wish me luck.
Hoping for a happy, productive, and magic-filled New Year to you all.
- Lacy